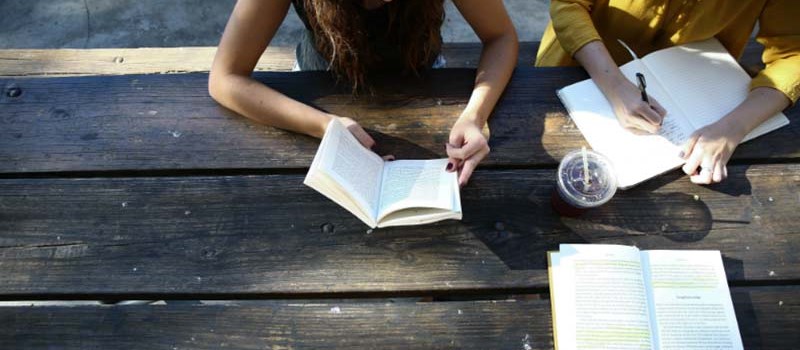 Which language to learn? A Linguistic Matchmaking Service
Looking to learn a language but not sure which language to choose? Whether you're looking to break out of monolingualism with a second language or you're a polyglot looking to add to your collection, if you're dithering over which language to learn, then read on. We might just help you find The One.
Learning a language is a real commitment, and to sustain it over time, you need real reasons for wanting to do so. Emotions are the strongest drivers of all action and of course, the most powerful of all is love; whether for a speaker of another language, or love for a country, or culture. So it's important to make a selection that will allow the initial flames of enthusiasm to endure and mellow out to a slow-burning and long-lasting love.
When choosing a new language, there are also several other things to consider. What is your primary purpose in learning a new language at all? Do you have particular countries or regions you would like to visit? If that's the case it makes sense to pick a language that is spoken there or covers as much of the region of interest as possible.
Are you looking to boost your employability? Then, depending on what field you're in, you can either go for the most popular and employable languages, i.e. the most widely spoken (e.g. mandarin, Spanish), or go the other way and pick rare languages that will really make you stand out from the crowd and appeal to a niche. The more unique your language combinations, the more exceptional you become.
Or do you want to learn a new language just for the fun of it? Then you may need to consider what sort of linguistic challenge you're up for. If you're new to languages then picking one that's closer to your mother tongue will likely mean you progress faster and would be an encouraging introduction to language learning. For English speakers, a Latin language or Dutch would be a good starting point (be careful with German - the vocabulary looks similar but it's a notoriously difficult one, grammar-wise).
If you're further up the linguistic food chain, then think carefully about what new language skills you may want to master, and new concepts to tackle. You may consider taking on a language in no way related to your own. If you rule in the Romance languages, why not try a Slavic tongue? Or perhaps you're more interested in new phonetic challenges, in which case a language with tones, like mandarin, would stretch you. If you want to learn new scripts, Chinese languages in general are good, as well as Arabic or Hebrew.
If you want to get even more technical, do some research on the grammatical characteristics of languages – do you want to stretch yourself with case languages, do complex conjugations float your boat, or perhaps you want to try crazy new spelling patterns?
Once you're clearer on what you are looking for, you're much likelier to find a good linguistic fit. With that in mind, here is a little (rather tongue-in-cheek) matchmaking exercise, to aid in finding the language that is The One for you – or at least The Next One.
French
Sophisticated, intellectual and international. Enjoys philosophical debates about highbrow literature. Equally partial to some patois, and always up for romance, and some diplomacy. Enjoys fine wine, mature cheese and gravy on chips.
Mandarin
In it for the long haul; masochistic tendencies may be necessary to make this work. Complicated and difficult to master, but payoff worth it, guaranteed. Can open you up to the largest number of speakers, supercharge your employability, and give you access to one of the world's oldest, richest cultures.
Spanish
Fiery and hot-blooded, looking for someone who can roll their hips as well as their R's. Penchant for Latin music a plus. Will make you very popular with a variety of people across the world, and also sound very cool.
Japanese
Neat, clean and polite. A high level of respect will be needed if this is going to work - for courtesy, and tradition, and for three different writing systems. At the same time, can open you up to one of the most high-tech places in the world, with some of the best (and healthiest) food.
Italian
Romance and great food guaranteed. No need to fear miscommunication too much, as hand gestures will always be a reliable backup. Opera's stylish prima donna will make sure you never lack for culture, class and quality leather goods.
German
Writers and thinkers welcome, particularly those prepared for a grammar rollercoaster ride and crazy long words; though similar enough to English to keep things interesting.
Russian
The biggest and baddest Slavic sister in the playground will throw you into a world of beautiful, stormy, world-famous, humanity-probing literature and passionate, stirring musical masterpieces. A penchant for spirits will go a long way, as well as a hardy love for colder climes.
Esperanto
Want to join a unique community? Highly accessible and without all the linguistic baggage that comes with older peers, this young and lean language was designed to make your life easier. You'll also become part of a special small circle of speakers. Welcome to the club.
Latin
Instantly up your intellectual credentials with a language that might be officially dead but is still very much alive in popular culture and the general Western consciousness. Will help you discover Ancient literature, etymology you never knew you knew, and a quicker path to all romance languages.
Arabic
Pair up with this major player in world languages if you're feeling brave. The investment will bring major payoffs in culture and kudos, not to mention enrichment.
Now that you've been presented such an attractive array of linguistic prospects, which one will you choose? Whatever your decision, learning any language will always be an enriching experience, guaranteed to upgrade your intellect, culture levels and levels of empathy. Happy learning!
Author Bio
Teresa is a writer, polyglot, traveller, language teacher and dancer from London. She blogs at theeurofiles.com where she shares her love for the languages and cultures of Europe.